Сайт поиска работы №1 в Украине
Резюме от 2 мая 2018 PRO
Хмелевский Геннадий
Иванович
Прораб, инженер-строитель (Finishing works Supervisor, Fit-Out)
Полная занятость, удаленная работа.
Дата рождения:

27 октября 1964

(53 года)

Город:

Другие страны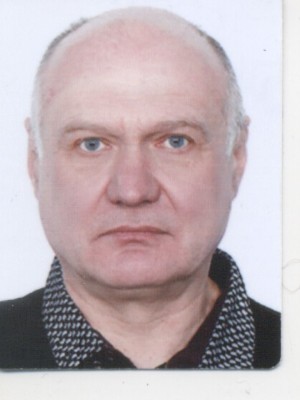 ---
Контактная информация
Соискатель указал телефон, адрес и эл. почту.
Получить контакты этого резюме можно на странице https://www.work.ua/resumes/3382369/
---
Опыт работы
Supervisor (fit-out)
с 06.2017 по 02.2018 (8 месяцев)
OOO "ИБТ", Москва (Construction, Real Estate, Architecture..)
Finishing and general construction work at the metro station "Rasskazovka". Implementation of documentation at the site (log of general works, entrance control, waterproofing works). Organization of construction and finishing works with a clear statement of the problem. Control of quality and timing. Work in multitasking mode. several objects at the same time. Work with technical documentation. Distribution of people on the site. Submission of applications for construction machines, transportation, materials. Calculation of the scope of work and the need for materials.
Supervisor (fit-out)
с 08.2016 по наст. время (1 год 9 месяцев)
Construction firma ("Antares").Respublika Poland, Russia,Москва (Construction, Real Estate, Architecture..)
The opening of the Moscow. Manual building and finishing works (brand clothing stores 4 magazina- in the existing shopping center) Control according to painting and decorating project. Tight deadlines. Working in irregular working hours. Writing applications for materials and equipment. Calculation material "AutoCad". Making naryad- tolerance permits. Personnel management - setting goals and getting results.
Arrangements for delivery of material to the site. Executive documentation. Surrender of property.
---
Образование
Brest State Polytechnic University Higher education, correspondence courses.
Department: Industrial and civil construction (CBC) Construction of buildings and structures, : Construction of buildings and structures, Brest
Высшее, с 06.2006 по 08.2012 (6 лет 2 месяца)
Belorussian Polytechnic Institute (Минск)
Faculty of Mechanics and Technology, Speciality: metallurgy and heat treatment of metals, Minsk
Высшее, с 07.1982 по 08.1987 (5 лет 1 месяц)
---
Дополнительное образование
Организация и производство СМР,в том числе на особо опасных,технически сложных и уникальных объектах " АНО ДПО "Институт професс (2017)
Национальный реестр специалистов в области строительства(СРО).Идентиф, номер Специалиста С-77-120601.Решение комиссии от 20 (2017)
---
Дополнительная информация
Khmielewski Gennady
Male, 51 year, born on 27 October 1964

[открыть контакты](см. выше в блоке «контактная информация»)
[открыть контакты](см. выше в блоке «контактная информация») — preferred method of communication
Skype: genakhmel

Reside in: Bereza
Citizenship: Belarus, work permit at: Belarus
Ready to relocate: Belarus, Russia, Other countries, ready for business trips
Desired position and salary
Supervisor.Finishing Foreman.Fit-Out.
Construction, Real Estate
• Construction
• Foreman

Employment: full time
Work schedule: full time, remote working, rotation based work
travel time to work: from hour to one and half
Work experience —13 years 5 months
December 2015 — till now
3 months

Crown Castle building constracting LLC.UNITED ARAB EMIRATES. DUBAI.
UAE
Supervisor (fit-out).
Organization of work of the company "from scratch ".Renowation of apartments(Burh Khalifa,Marina,Palm Jumeirah).Calculation of volumes.Recruitment.Multinational company.
August 2015 — December 2015
5 months

Ltd "TSM"
Saint Petersburg
Supervisor (fit-out).
Organizing and conduction finishing works at the bisiness centre.The distribution of workers on workplaces.Acceptance of works according tu SNiP and GOST.Measurement is made of the wolunes.Interaction with disiere.Provide personnel with necessary tool.Safety-meeting.Setting targets for the installation of finishing.
June 2013 — January 2015
1 year 8 months

OOO "ASK Patterani" .Gas and Chemical Novourengoysky compl full employment., г. Novy Urengoy Gas and Chemical Novourengoysky compl,
Yamalo-Nenets AO
Supervisor.
Standard duty superintendent. Maintaining multiple objects simultaneously. Team leadership, more than 30 people. Participation in the acceptance of the work performed. Coordination of work with the customer and control services. Quality control of work performed. Design, technical maintenance, reporting documentation. Subject tracking (Project 442-08) of 1500 m2 (gas safety station) with * zero * cycle, work with the supervision, supervision of the customer registration form 6A COP, COP-2, conducting special journals and other normative and technical documentation, training facility to delivery to the customer, design priёmosdatochnoy documentation, commissioning. The new object (project [открыть контакты](см. выше в блоке «контактная информация») m2 -ABK Novy (Novy Urengoy Gas and Chemical Complex (Gazprom) in Novy Urengoy) with * zero *. Reconstruction and finishing. Team leadership, 50-70 people. Putting into operation. Proekt3604 / 4.1.10. St.etilen. Administrative building. Removal of comments. Putting into operation. I.o.glavnogo engineer.
December 2012 — March 2013
4 months

Ltd. Rosengineering., г. Sochi. Krasnaya Polyana full employment
Russia
Foreman finishing work with the duties of superintendent
Master of finishing work with the duties of superintendent
Ltd. Rosengineering, Sochi, Krasnaya Polyana, full employment.
The alignment of people. Monitoring of e-tools. Order material. Measurements. Payroll. Coordination of design changes. Monitoring compliance with technological processes, ensuring high quality finishing. Control of receipt of materials, the consumption of materials. Autonomy in decision-making. Team management, customer interaction, with technical supervision. Work with the project documentation. The act of transmission / reception rooms. Knowledge of building codes, Guest..
March 2011 — July 2012
1 year 5 months

CHYSP "SVYAT", Brest, full employment.
Belarus
Foreman finishing works
Selection and calculation of the material. Control over the placement of people. Reconciliation of changes in the project. Knowledge of the entire cycle of finishing works. For-performance. Compilation of defective statements, interim certificates, estimates for the additional work, acts of the hidden works. Keeping sheets. Local budget calculation, calculation of building materials. The detailed cost estimates, the calculation of aggregate specifications (particular estimate). Work with leveling.
June 2008 — May 2009
1 year

ООО SK "Felix".,

Foreman finishing works
Experience in managing integrated teams composed of 25-40 people (1 year). A full range of finishing work at the elite cottage village for VIP guests Gazprom; material management; calculation and selection of materials; monitoring compliance with technology and quality in the process of finishing works; experience and knowledge of modern finishing techniques. The measurement of work actually performed.
January 2000 — June 2008
8 years 6 months

SK "Felix",
www.felix.by
Finisher

Education
Higher
2012
Brest State Polytechnic University Higher education, correspondence courses.
. Department: Industrial and civil construction (CBC) Construction of buildings and structures, : Construction of buildings and structures
1987
Belorussian Polytechnic Institute (Минск)
Faculty of Mechanics and Technology, Speciality: metallurgy and heat treatment of metals

Сохранить в отклики
Похожие резюме
---