Сайт пошуку роботи №1 в Україні
Резюме від 27 лютого 2017
Popenov
Artem
Operations Manager
Повна зайнятість.
Вік:

27 років

Місто:

Київ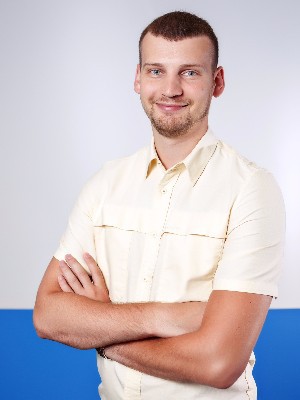 ---
Контактна інформація
Шукач вказав телефон та ел. пошту.
Отримати контакти цього резюме можна на сторінці https://www.work.ua/resumes/3670219/
---
Досвід роботи
Operations Manager (Within one of WorkCell's)
з 11.2015 по нині (3 роки 1 місяць)
Jabil, Ужгород (Contracted Electronics Manufacturing)
Job summary:
Deliver business goals for Telecom Field Operations within a defined geography for a given portfolio of brands according to customer needs, account plans and tactics, through transfer of the business from one factory to another and launch new production facility from scratch. Set up and strengthen field operations and establish low cost filed operations. Develop and manage optimum organizational structures within controlled business account (procurement, planning, purchasing and logistic team. Engineering functions – test, industrial, maintenance, quality, PMO). Ensure Operations performance against the baseline program plan by managing the performance of all PMO functions including financial, schedule, subcontracts, security, facilities and training. Monitor schedule and cost performance. Identify and resolve performance problems. Provide a "single point of contact" between operations and the Customer for providing program status and resolving problems. Present operations status to customer and program management. Support operations position during audits, fact finding and negotiation by being an active participant with the Program Manager in all phases of the program in order to assure arbitrary concessions are not made. Promote a strong sense of teamwork among personnel supporting various phases of the program efforts.

Achievements:
Successful transfer of a Telecom Business from the Hungarian site to Ukraine. Establishing a continuous mass production.
The transfer phase (February 2016 – August 2016):
•Set up Customer relationships for new business account in Ukraine;
•Started up from Cost Center creation to mass production (within 9 month);
•Managed full product portfolio transfer with identifying most cost saving priorities (5 product families);
•Lead and managed CORE transfer team (36 team members);
•Launched new product implementation and validation production cycles;
•Designed manufacturing processes according to the facility specifics (4500 sq.f.);
•Coordinated team hiring and training activities (120 newcomers).
The mass production phase (June 2016 – present time):
•Achieved increase of first pass quality yield from 88% to 93 %;
•Built a cohesive and bottom line result oriented business;
•Managed Business Operational Budget of 48M revenue;
•Achieved targeted Margin level;
•Improved frozen supply chain period from 25% to 76%;
•Managed team of 350+ employees. 72 IL staff, 280+ DL staff;
•Designed and implemented continuous product flow line using lean manufacturing techniques (production floor optimization 20%);
•Ensured Customer service and satisfaction (92% score for last quarter out of required 84%);
•Direct labor (DL) head count reduction from 280 to 232.
LEAN Coach
з 12.2014 по 11.2015 (11 місяців)
Jabil, Ужгород (Contracted Electronics Manufacturing)
Serve as a centre of expertise for dissemination, guidance and implementation of Focused Improvement methodologies across the Factory. Identify, analyse and eliminate waste, improve productivity and efficiency. Identify areas for improvement in operations and assist businesses in driving the appropriate project. Conduct focused improvement projects, coordinate and lead multi-functional teams to improve operational performance. Train & coach members on Continuous Improvement tools. Support the establishment and the sustainability of a culture of Continuous Improvement across site. Review and improve business & production processes. Optimize the use of systems to maintain and improve competitiveness. Establish the factory reporting systems in tracking performance, prioritize and monitor factory projects, cascade factory KPIs for improvement opportunities into the factory. Ensuring the implementation of the Best Practices based on the benchmarking study.

Achievements:
•Designed the site LEAN strategy in line with the global vision;
•Lead multiple projects to drive continuous improvement at all factory levels;
•Developed Compensation & Benefits program to stimulate LEAN engagement;
•Identified and trained next generation of LEAN coaches for sustainable continuous improvement culture;
•Increased number of Bronze Certified employees from 116 to 218 (out of total office stuff 560);
•Increased number of Shop Floor Certified employees from 312 to 580 (out of total production stuff 1230);
•Increased Engagement of employees by 15% (from 79% to 94%);
•Achieved level of targeting Hard savings for the factory (>300k USD).
Process Engineer
з 11.2013 по 10.2014 (11 місяців)
Nestle, Харьков (FMCG)
Job summary:
Oversee and perform analysis of production processing operations using industrial engineering and continuous improvement principles to improve service, productivity, and cost performance. Define, maintain and own the industrial standards. Establish engineering and packaging process standards and contribute to the Best-in-Class repository. Ensure a corresponding Change Management and drive the risk assessments and contingency plans. Develop costing and staffing models to promote the effective use of employees and equipment; provide advice and guidance in how to best schedule employees to meet required volumes and time constraints. Oversee and lead multi-functional teams working on service, cost, and productivity improvement efforts, new line installation etc.
Achievements:
•Lead and successful installed the new fully automatic filling line for liquid products;
•Increased line efficiency from 87% to 92% for 12 SKU's;
•Reduced SCRAP level from 2,6% to 2,1%;
•Reduced changeover time from 45 min. to 12 min.;
•5S implementation on production floor;
•Developed training programs and provided trainings for continuous improvement team based on Kaizen methodology - DMAIC, SMED, TPM.
Project Leader
з 11.2013 по 01.2014 (2 місяці)
Nestle, Львов (FMCG)
Job summary:
Temporary assignment to another market location (confectionery factory "Svitoch" (Lviv, Ukraine)). Been a team member of Global Performance Acceleration team. Main task was to conduct thorough analyses of losses and opportunities in the supported factory operations; select the best method to approach each challenge and develop the solutions with key users and stakeholders. To drive the implementation of these solutions through coaching & project management (based on Lean methodology). Manage and lead the project according to objectives, time and budget. Communicate project progress and outcomes to local & senior management through detailed presentations & executive summary.
Achievements:
• Analyzed the existing wastes and losses on plant level;
• Lead multiple teams for waste reduction projects across the plant;
• Introduced LEAN tools for continuous improvement;
• Achieved the target of Fixed and Variable cost savings ($250K in six months).
SAP Project Super User
з 01.2013 по 12.2013 (11 місяців)
Nestle, Харьков (FMCG)
Job summary:
Functioning as an extension of both the local Training Department and the Local SAP Organization. Develop, maintain, and ensure deployment of SAP to production field. Problem resolution (including issues related to master data, reporting, etc.). End User Training Delivery-Schedule and deliver User training (classroom, on the job, etc.) in accordance with Business requirements.
Achievements:
• Trained 115 end users;
• Go-live within the approved budget, time frame and stakeholders' requirements.
---
Освіта
National Aerospace University, N.E. Zhukovsky "KHAI"
Mechanical Engineering BA, Харьков
Вища, з 09.2008 по 02.2014 (5 років 5 місяців)
---
Додаткова освіта
Lean Six Sigma Green Belt Certification (2014)
---
Знання мов
Англійська — просунутий
---
Додаткова інформація
Recognized throughout career for being an operations leader leveraging in-depth knowledge of the problem solving and manufacturing landscape to significantly increase revenue and operational efficiency. Solid organizational, communication, and team management skills. Focused on bridging engineering performance gaps to meet Business and Customer's interests, developing process improvement initiatives, and conveying complex product development concepts in a simple and compelling manner.
---
Зберегти у відгуки
---
Схожі резюме
---