Сайт пошуку роботи №1 в Україні
Резюме від 1 жовтня 2019 PRO
Туркин
Андрей
IT Project Manager
Повна зайнятість, дистанційна робота.
Вік:

38 років

Місто:

Київ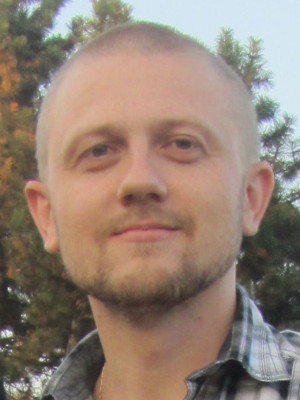 ---
Контактна інформація
Шукач вказав телефон та ел. пошту.
Отримати контакти цього резюме можна на сторінці https://www.work.ua/resumes/5350013/
---
Досвід роботи
IT Project Manager
з 11.2017 по нині (2 роки)
SkyUp studio, Київ (Web developing company, offering web design, HTML/CSS coding & programming services.)
•Gathering, reviewing & analyzing client's requirements, negotiating details;
•Planning & organizing the project - defining scope, estimating time & resources for implementation of the requirements;
•Analyzing possible risks & taking proactive measures to escape such risks & possible bottlenecks in the workflow;
•Assigning & prioritizing tasks to team members (web designers, html-coders, programmers, SEO, copywriters);
•Tracking the implementation of tasks by team members & making changes in the scheduled workflow if needed;
•Supervising the remote part of the team & tracking the execution of the outsourced tasks if there are any;
•Communicating with the client on a daily basis: presenting results & working with client's expectations;
•Presentation the ready product to the client & negotiating possible new projects.
As well as:
•Recruitment coordination
Project Manager / Head of Department
з 03.2013 по 11.2017 (4 роки 8 місяців)
«Aweb», Київ (Web студия)
Project Manager:
•Gathering client's requirements & negotiating details of the project;
•Assigning tasks to the team members (designers, html-coders, programmers, SEO, copywriters);
•Tracking the implementation of all tasks by the team.
Head of Department:
•Management of content & html-coding department (team of 10-12 people);
•Staff recruitment (technical interviewing);
•Staff training (writing instructions, creating tests and conducting testing);
•Development of reporting systems and accounting staff performance, employee motivation systems;
•The delegation of tasks, monitoring compliance with deadlines.
Content Manager / HTML Coder
Department Director
з 05.2005 по 06.2012 (7 років 1 місяць)
«PrivatBank», Алчевськ, Київ (Банківська діяльність)
---
Освіта
Donbas State Technical University.
Master of Arts (M.A.) degree in management of organizations., Алчевськ
Вища, з 09.1998 по 05.2003 (4 роки 8 місяців)
Diploma with First Class Honors.
---
Професійні та інші навички
Навички роботи з комп'ютером
Tech skills:
•Knowledge of the full cycle of the web development process;
•SEO skills: internal website optimization, promotion in social networks;
•Basic editing skills in Adobe Photoshop CS;
•CMS experience: Joomla, WordPress, Bitrix, ModX, OpenCart, Drupal, Umi and others, including Website Builders (Wix, Tilda, Megagroup, etc)
•Expert HTML4 / 5, CSS2 / 3;
•Basic skills in PHP, MySQL, JavaScript, jQuery (including experience with "someone else's" code, its refinement for current tasks);
•Basic skills in Gulp, Git;
•Experience with systems of setting and controlling tasks (Jira, CRM Bitrix24, Trello)
•Experience with Google Spreadsheets.
---
Знання мов
Англійська — середній
---
Додаткова інформація
Skills:
•Ability to establish effective communication with clients & members of the development team;
•Analysis of clients' requirements, discovering weak points, offering possible solutions;
•Project planning (scope, time & resources estimation) & organization of the workflow;
•Project tracking (assigning, prioritizing & tracking implementation of the tasks);
•Knowledge of Agile Principles; knowledge of Scrum project management methodology.

Personal Qualities:
•Active life position: family, friends, education, work, sports;
•Strong belief that there's nothing impossible in this world;
•The optimistic view of things & a positive attitude to life;
•Attention to details in pursuit of perfection;
•High interpersonal communication skills.
---
Зберегти у відгуки
---
Схожі резюме
---