Сайт поиска работы №1 в Украине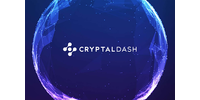 Вакансия от 20 ноября 2018
Digital Marketing Assistant
20000 грн
Компания:

CryptalDash


IT;

10–50 сотрудников

Контактное лицо:

Ольга Тарнавская

Телефон:

Город:

Киев

Вид занятости:

полная занятость

Требования:

опыт работы от 2 лет, высшее образование
Описание вакансии
Digital Marketing Assistant
Marketing — Kyiv, Ukraine
Introduction
We're a Cryptocurrency Exchange and we're moving very fast in an explosive industry!
Our CMO is looking for his «right hand man» think of this as a 2IC of the Marketing team.
Your job is to assist in planning campaigns, launching campaigns and managing the flow of everything in between. You will gain significant experience and learn a lot in a short period of time.
Do you LOVE digital marketing? If you live and breath marketing, read books and forums in your spare time then this is the position for you.
The Company
We're an international tech-company in the Crypto industry with offices in multiple countries.
We're a team of super passionate Marketers and Developers who all strive to be the best in the industry and execute campaigns that leave the competitors thinking, «What's their secret?».
We create campaigns our competitors copy.
Responsibilities
Designing, creating and executing cross-platform campaigns
Collaborating with other team members to ensuring all team members are aligned with the same goals and messaging.
Plan, create, execute and track social media campaigns, email marketing campaigns, split tests and growth hacks campaigns
Plan, create, execute and track Plan, create, execute and track Work with developers to automate marketing tasks
Design high converting marketing funnels then work with designers to bring them to life
Perform outreach to recruit links, partners and leads
Assist in organising live streaming and offline community events
Create viral marketing campaigns that produce a storm of users
Create reports to ensure all campaigns are being measured and tracked
Growth hack social media and communities to achieve explosive growth
Create content and social plans then work with other team members to roll them out
Design and execute innovative campaigns which produce big results.
Ensure all branding and communication is correct and aligned throughout all channels and departments.
Work with development team who build marketing tools to enable the marketing team to automate processes and become more efficient and effective.
Collaborate with key stakeholders to ensure goals are meet
Can use task and project management tools efficiently to ensure timelines are meet.
Required Experience and Skill Set
Great written and spoken English & Russian
3+ Years in Digital Marketing
Track record of creating campaigns which produce results
Creating thinking ability
Strong problem solving ability
A proactive thinker, not a reactive one
Attention to detail in delivery or work
Demonstrates the ability to create user flows and optimise conversions
Proven record in executing growth hacks which produced large results
Experience growing social media accounts quickly
Knowledge of content strategies, how to create and measure the effectiveness
Can quickly adapt and learn new marketing software like Market Automation Saas tools, Analytics Suites and
Full understanding of the social networks, the pros and cons for each based on the demographic of the users
Proficient in Google Products (Gmail, Google Docs, Google Sheets, Google Forms, Etc.)
How To Apply
We only have space for highly motivated people on our team, if this is you then please follow the link below.
https://cryptaldash.bamboohr.com/jobs/view.php?id=46
Contact number 066 418 16 85 — Olga
---
Похожие вакансии