Сайт поиска работы №1 в Украине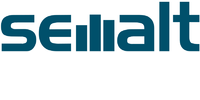 Вакансия от 21 января 2019
IT project manager
Компания:

Semalt


IT;

50–250 сотрудников

Контактное лицо:

Карина

Телефон:

Город:

Киев

Место работы:

вулиця Івана Федорова, 31;

2,7 км от центра




Вид занятости:

полная занятость

Требования:

опыт работы от 1 года
Описание вакансии
Semalt is the world's leader of web marketing and SEO industry recommended by Forbes. Thanks to the unique algorithm we use we have helped to expand more than 20 000 businesses around the globe.
Our team never stops growing, and now we are looking for one more skilled person to join us as a full-time Junior Project Manager. This job is an ideal opportunity for those who already have a little bit of understanding and experience in Web Project Management, and need another step for growth and self-improvement.
Responsibilities:
Lead and direct web development teams to deliver projects within the constraints of scope, schedule, budget, and resources.
Monitor the implementation of tasks within all project teams: copywriters, SEO specialists, designers, front-end developers, back-end developers, and QA specialists.
Cooperatively estimate and plan projects from start to finish with a team.
Monitor project activities, measure time and efforts and report current statuses.
Manage day-to-day operational activities of assigned projects.
Report project progress/status to clients, teams, and managers on a regular basis.
Create project schedules and maintain documentation in a timely manner by making changes in Requirements, Specifications, Estimation, Milestones, etc.
Adapt to incoming change requests from clients and teams.
Ensure the achievement of project objectives.
Ensure the high quality of delivered services and completed projects.
Conduct project meetings with a team.
We are looking for a person who can seamlessly combine the following:
a specialist who is able to communicate and collaborate with teammates in order to achieve success;
a technology enthusiast who would like to broaden his/her knowledge and share it with others;
a professional who is always looking for new challenges;
an individual who is good at problem-solving and has strong analytical skills;
a proactive team player;
a specialist who has good time management skills;
the one who can fulfill tasks under pressure of time constraints.
Requirements:
Over 0.5 years of experience in IT project management.
Portfolio of successfully implemented projects.
Project ownership in all aspects (budget, scope, schedule, quality, etc.).
Good verbal and written communication skills that go with clear goal setting.
Experience in setting tasks and using Jira to monitor their progress.
Understanding the website development life cycle.
Understanding of Agile (Scrum) and Kanban principles.
Understanding of technical processes (server, hosting and how it works, domain, script, API, HTML, CSS, JS, CMS, WordPress, etc.).
High level of self-organization, time management, and strong attention to detail.
Experience in preparing project documentation.
Proactivity and excellent communication skills.
Intermediate level of spoken English and upper-intermediate level of written English.
Excellent customer communication skills.
Multitasking and stress resistance.
Fast learner who is eager to improve his/her knowledge and realize his/her potential in the IT industry.
Working conditions:
Official employment paid vacation and sick leave
Attractive salary paid in USD
Working hours 5/2 (Monday — Friday from 10 a.m to 7 p.m)
Friendly working environment
You will work in a cozy well equipped office with fruits, snacks and lounge zone next to Olimpiiska metro station.

We expect you to really care about what you do. Does it sound like one of the phrases on your CV? Give it a shot, apply now, and we will find out how we can help you realize your potential.
---
Похожие вакансии