Ukraine's #1 job site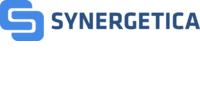 Job from October 3, 2019
Junior Configuration Specialist for IT company
Company:

Synergetica


IT

City:

Kyiv

Work location:

вулиця Богдана Хмельницького, 16-22;

0.7 km from center




Employment type:

full-time, students welcome

Requirements:

unfinished higher education
Job description
Вимоги:
• Logical thinking;• Ability to work with layouts;• Basic skills in Photoshop:• Ability to work independently, to organize and prioritize work;• Quick learner, flexibility in dynamic work environment;• Upper-Intermediate English;• Stress resistance.
Умови роботи:
• We offer full-time job with opportunities for self-realization, professional and career growth;• Competitive compensation depending on experience and skills;• Office near the Teatral'na metro station (Bohdana Khmelnytskogo Str.);• Compensation package (paid vacation, sick leaves), flexible working hours;• English classes, yoga, tech training and participation in conferences
Обов'язки:
• Analyze requirements, prioritize and organize work;
• Configuration of the applications in our CMS;• Configure ready workable application (native, mob-web, web);• QA of configured apps.
---
Similar jobs
Salary statistics