Ukraine's #1 job site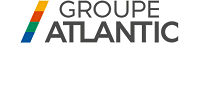 Job from November 18, 2019
Mechanical design-инженер, конструктор
Укратлантик, OOO
Manufacturing and production; 50-250 employees
Odesa
Марина Запорожан ·
Show phone
Full-time. Work experience more than 2 years. Higher education.
Job description
We are a dynamically growing, ambitious, active, goal oriented French Production Company (thermal comfort solution creator).
Now we are looking for talented mechanical desing engineer to join our Industrial Team for implementation challenging plant modernization projects.
Requirements:
Technical degree in engineering;
Extensive experience in designing industrial equipment and gears;
Design engineering skills including 3D CAD (SolidWorks preffereble);
Fully PC literate, including standard office software.;
Good command of English (at least intermediate level)
Project management skills including excellent communication, negotiation, presentation ;
Familiarity with manufacturing environment.
Important personal qualifications:
Good organizational skills with an ability to prioritize;
Good people skills for building relationships with colleagues at all levels;
Able to work to tight deadlines.
Responsibilities:
Modernization of industrial equipment;
Designing and implimentation of gears for new products;
Managing of modernization projects from technical solution until implementation;
What we offer
Competitive compensation package;
Free lunch, tea&coffee;
Free transportation to the plant;
Accident and medical insurance;
We are considering applicants from all regions of Ukraine.
---
Similar jobs
Salary statistics