Сайт пошуку роботи №1 в Україні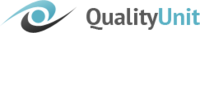 Вакансія від 27 травня 2019
Специалист службы поддержки со знанием английского (Customer Support)
Компанія:

Кваліті Юніт Україна


IT;

10–50 співробітників

Місто:

Київ

Місце роботи:

Кловський узвіз, 7;

1,6 км від центру




Вид зайнятості:

повна зайнятість
Опис вакансії
Please send a CV in English
Job description, responsibilities and duties
At QualityUnit our #1 mission is to leverage the unique talents and passions of our employees to delight and enrich the lives of our customers by providing awesome customer service. If you have a passion and curiosity for IT and want to use English on daily basis, we invite you to join our fast growing helpdesk team.
What you'll be doing:
• Communicate daily with customers via chat, tickets, e-mails, and forums
• Identify and analyze their issues and offer the right solutions
• Provide sale information and technical support for our products :
LiveAgent — http://www.liveagent.com
Post Affiliate Pro — https://www.postaffiliatepro.com
• Closely cooperate with developers and suggest improvements
• Make customers happy
Employee perks, benefits
• Friendly organization culture & atmosphere
• Office close to Metro station for easy access
• Ability to work Home Office on Weekends & Night shifts
Information about the selection process
To apply for this position, please send us your CV and a short cover letter describing your motivation to work in customer service and for our company.
We would like to thank all the applicants for their interest. We will contact only candidates who match a profile we are looking for. Thank you for your understanding.
Requirements for the employee
Candidates with any of the following education suit the position:
Secondary with a school-leaving examination;
Follow-up/Higher Professional Education;
University education (Bachelor's degree);
University education (Master's degree);
Postgraduate (Doctorate);
Educational Specialization:
IT preferred, not necessary
Language skills
English — intermediate level of English or higher
Other language knowledge is a plus.
Computer skills
HTML — basic
Web — ability to look for answers online and put them in use
Personality requirements and skills
• You are confident in your English skills
• Another foreign language is a plus
• You are not afraid of learning new things
• You are a master of polite communication
• Willingness to work weekends, holidays and night shifts (According to a pre-defined schedule. No overtimes.)
A brief description of the company
Quality Unit is a software development company started in 2004 with the head office in Bratislava, Slovakia. Our products LiveAgent and Post Affiliate Pro are used by thousands of customers across the world ranging from 1-man-operations to corporations like Huawei, BMW, Yamaha or O2. We are opening a new office in Kiev, Ukraine to strengthen our support and development team.
For a better understanding who we are and what we are doing:
---
Схожі вакансії