Сайт пошуку роботи №1 в Україні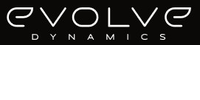 Вакансія від 27 січня 2020
Project Manager
Evolve Dynamics
Промисловість, виробництво; 10–50 співробітників
Київ, Ярославський провулок, 1/3Б.
2,1 км від центру · На мапі
Повна зайнятість, дистанційна робота. Досвід роботи від 5 років.
Опис вакансії
Evolve Dynamics is a UK based engineering company specializing in unmanned aerial vehicles, systems, and software for them. We have complex work processes and systems that require further development, as well as new projects that begin regularly.
We are looking for a talented person who would like to try his hand and apply his knowledge together with a team of engineers as a Project Manager, to work on the production of professional modern drones.
Main responsibilities:
Management and support of the product R&D process;
Writing and updating documentation and specifications;
Updating technical drawings for production;
Communication with suppliers.
Everyday tasks:
participation in team meetings, sprint planning;
drafting technical specifications, forming and creating tasks;
managing and tracking task status and progress in the tracking system (for example, Jira, YouTrack);
communication with engineers and documentation of product details and materials, managing lists of materials used (Bill of Materials, BOM);
E-mail correspondence and phone calls with suppliers;
compilation of various reports, lists, and tables.
Technical knowledge:
working skills with a program for 3D modelling (for example, Solidworks, Inventor, Autocad fusion, etc.);
Experience with Photoshop, Illustrator, Adobe Acrobat;
Manufacturing process understanding.
Personal qualities:
English — written and spoken, advanced level;
Proactive, responsible, result-oriented;
skills in dialogue and negotiation;
ability to understand technical issues in detail;
meticulous and thorough;
teamwork experience — minimum 5 years;
Able to handle multiple complex projects.
Working conditions:
remote work from home ideally Kiev or nearby;
working hours — 5 days a week, full time;
trial period — 3 months;
interview — online via Skype (in English and Russian);
training will be provided;
business trips to the UK several times a year;
career prospects due to rapid company growth.
---
Схожі вакансії
Статистика зарплат