Сайт поиска работы №1 в Украине
Резюме от 15 ноября 2017
PRO
Kabrinskyi Eduard
Senior DevOps Engineer
Полная занятость, неполная занятость, удаленная работа.
Дата рождения:

26 апреля 1981

(36 лет)

Город:

Киев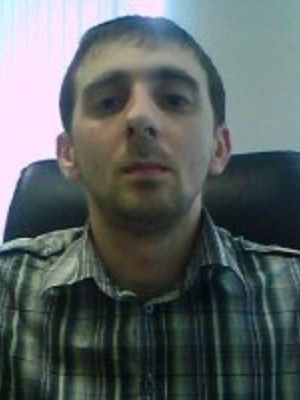 ---
Контактная информация
Получить контакты этого резюме можно на странице https://www.work.ua/resumes/3020799/
---
Опыт работы
Sr. DevOPS and FS Developer Python
с 05.2016 по наст. время (1 год 6 месяцев)
BotBrother, California (AI Services)
Have worked on the Visual Programming Builder project
Developed some additional external API interfaces, also extended admin panel for working with partners, including data analytics and advanced business metrics. Architect, Maintained and Support Private Cloud Solution.
Dev-Ops
— Management Private Cloud
— Continuous Integration
— Manage and Standardization Environment
— Maintenance Cloud Services
— Troubleshooting
Full stack Developer
— Flask with Socket-IO
— ExtJs Sencha
— Eve build Rest-Full API
— Swagger Docs API
— Codeigniter3 CMS
— DB (Mongo, Mysql, Sqlite)
Development JavaScript,Python,PHP,Lua code generators
DevOPS Senior System Administrator
с 04.2016 по наст. время (1 год 7 месяцев)
ORBitrex, NewYork (Messenger)
- Docker (Build & deploy Images)
- Voip Servers (Engine)
- Jenkins(Build code scenarios)
- VMware(Administration with API)
- Ansible(Create deployment playbooks)
- Zabbix(Monitoring scripts etc)
- Python Developer
- NodeJS Services
Chef DevOps System Administrators
с 04.2016 по наст. время (1 год 7 месяцев)
DigitalBDA, Hamburg (Hosting)
- Architect services
- Development orchestration container system
- Implementation of monitoring servers and services
- Coordinating DevOps system administrators and Developers
Head Department NOC
с 09.2015 по 04.2016 (7 месяцев)
Union Telecom, Киев (Telecom)
• Architecture and development of a network
• Implementation and revision of the monitoring system
• Ensuring continuity of the network infrastructure
• Support for 3rd Line
• Coordinating the system administrators.
System Administrator of IT infrastructure department.
с 08.2013 по 09.2014 (1 год 1 месяц)
ECOM, Kiev (E-COM)
• The architecture and administration of distributed data center TIER III
• Implementing and Administering a heavily and failover cluster.
• Virtualization (Vmware, KVM, OpenVZ, AWS, VirtualBOX, etc)
• Networks L2-L3 dynamic routing all protocols.
• OS Linux, Windows, FreeBSD.
• IP Telephony - Asterisk Freeswitch, Alcatel
• Equipment (Dell. Cisco. Force10. Juniper. HP. Etc)
• Configuration and administration of HW storage (Dell, HP, EMC)
• Configuration management tools, such as Chef, Puppet, Ansible, etc;
• Scripted automation and tools development using bash and perl.
System Administrator of IT infrastructure department.
с 10.2011 по 10.2013 (2 года)
IRICOM, Kiev (Media content Network)
• Monitoring of installation and administration of data centers
• Administration and support Linux, FreeBSD, Win2003 & 2008 servers
• Support for IP telephony partners Asterisk Services
• Implementation of backup Bacula
• Implementation of monitoring servers and services
• Support for more than 10,000 sites hosting HighLoad
• Administration of servers and software partners
• Support for mobile operator MTS portals HighLoad
• Implement a firewall InterVlan routing.
Chief Information Security Officer.
с 06.2010 по 08.2011 (1 год 2 месяца)
Deps Telecom, Kiev (Telecom)
• Security of corporate information security.
• Identification and removal of threats to sources of threats, vulnerabilities of information objects
• Implementation and monitoring of processes for managing information security
• Risk assessment of violations of information security and the development of a package of countermeasures.
• Preparation of proposals, solutions for management of the company in terms of tactical and strategic information security management.
• Prevention, detection, investigation and violations of information security incidents
• Analysis of information security for compliance with the ISO.
System Administrator of IT infrastructure department.
с 09.2009 по 08.2010 (11 месяцев)
Deps Telecom, Kiev (Telecom)
• Reorganization and support of network infrastructure.
• Design and construction of the network infrastructure.
• Design and construction of data centers.
• The introduction of IP telephony based on Asterisk (Elastix).
• Building a fault-tolerant network perimeter-based Cisco.
• Implementation of software for network monitoring.
• Planning and administration of firewalls (Linux, Cisco ASA IPS, Cisco IOS)
• Design and development of information highways 20Gb using technology CWDM.
• Installation and configuration of the equipment Cisco (28xx, ASA 5510, 5505, Mod IPS.)
• Coordinating the work of the team of system administrators
---
Образование
Kvazar micro education center
Kiev
Среднее, с 09.1995 по 08.2000 (4 года 11 месяцев)
Сохранить в отклики
Похожие резюме