Сайт пошуку роботи №1 в Україні
Резюме від 7 грудня 2018 PRO
Мазуров
Антон
Marketing Manager, Director
Повна зайнятість.
Вік:

36 років

Місто:

Київ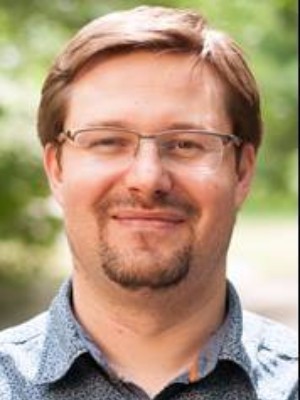 ---
Контактна інформація
Шукач вказав телефон та ел. пошту.
Отримати контакти цього резюме можна на сторінці https://www.work.ua/resumes/3298991/
---
Досвід роботи
Marketing manager
з 04.2016 по 08.2017 (1 рік 4 місяці)
Oasis Beverages (Perviy Pivzavod LLC), Алматы (Beer and drinks production and sales)
Reported to General Manager.
Responsible for:
•Sustainable and profitable growth of the local beer portfolio of the Perviy Pivzavod Brewery.
•Locally produced brands' marketing strategy development and efficient execution in trade and communication-wise.

Achievements:
-Portfolio optimization and pricing strategy revision for a better and efficient execution in trade
-Local beer portfolio's sales volume increase by 19% (2016 vs. 2015) and by 13% in 7M'17.
-Solid improvement of brands' health KPIs (awareness growth, key image attributes improvement, rejection decrease)
-Company's flagship brand Zhiguli Barnoe has become the leader among FMCG brands in Kazakhstan in terms of digital activities (20k+ followers on Facebook, ER over 4%, reach 1 mln+ in peak months)
-National music contest "Kulturny Rock otbor" (www.rockotbor.kz ) initiated and conducted with 360 communication, over 100 participants in the online selection and off-line concerts in 6 cities.
-On pack promo www.leto2017.kz planned and executed (augmented reality via promo pack, digital communications)
-Team's engagement increased due to clear goal setting and job descriptions formulation and frequent feedback sessions.
Marketing manager
з 05.2012 по 12.2015 (3 роки 7 місяців)
Anadolu Efes, Ukraine, Киев (Beer production and sales)
Reported to Marketing Director.
Responsible for:
• Creative, media and operational strategy development for Worthmore and Value brands (≈ 1/3 of total business)
• Supervision and support of the brand team in implementation of the communication strategy, budgeting, and key projects
• Managing the team and media agency for media planning and buying efficiency
• Innovation pipeline initiation and its implementation & supervision: package redesign, new sub-brands and sorts development
• Ensuring cross-functional focus on the brands group to fulfill KPIs.

Achievements:
- Reworked brands portfolio roles to keep their contribution to the company's market share and profitability.
- Zolotaya Bochka relaunched with new packaging and positioning, which resulted in the market share stabillization.
- Zhigulivske became #1 in the segment (total segment over 10% MS) in key territories (East, North-East).
- Personalized development plans introduced that resulted in the Team's engagement and motivation
Marketing manager
з 10.2011 по 05.2012 (7 місяців)
Anadolu Efes, Russia, Москва (Beer production and sales)
Reported to Marketing director.
Responsible for:
•Developing local marketing plan for Efes Pilsener within the global brand strategy
•Managing cross-functional teams to fulfill targets (sales, trade marketing, production)
•Maintaining regular and professional communication with Brand Owners (HQ).
Brand manager
з 04.2009 по 10.2011 (2 роки 6 місяців)
Anadolu Efes, Russia, Москва (Beer production and sales)
Reported to Marketing manager.
2009 - 05.2010: Efes Pilsener (Premium) / 05.2010 -10.2011: Stary Melnik (Mainstream).
Responsible for:
- Communication strategy implementation (managing creative and media agencies).
- Marketing budget allocation.
- ATL&BTL activities planning and supervision
- Sports marketing (Euroleague Basketball sponsorship, National Football Team sponsorship).
- Leading development and implementation of national under-cap promos with 360 support.
- Leading NPD projects (managing cross-department teams)
Brands KPI analysis and reporting.

Achievements:
- Efes Pilsener and Stary Melnik re-launch campaigns implemented (repositioning, redesign).
- Recovery of Efes Pilsener (double digit sales volume & EBITDA growth), Stary Melnik EBITDA growth and market share stabilization in a decreasing market.
- Full-scale national undercap consumer promotions (response rate over 3%).
Marketing specialist
з 09.2006 по 04.2009 (2 роки 7 місяців)
Anadolu Efes, HQ, Стамбул (Beer production and sales)
Reported to Marketing Manager.
On the job exposure to operational marketing as a part of Management Trainee program.
---
Освіта
Middle East Technical University
International relations, Ankara
Вища, з 09.2002 по 07.2006 (3 роки 10 місяців)
BA degree in IR within a scholarship program
---
Додаткова освіта
Turkish Language

(2001, 9 months)

Leadership, Efes Mindshare Program

(2012, 12 months)

Managerial Accounting, Coursera

(2015, 1 month)

Digital Marketing, Coursera

(2015, 1 month)

Coaching

(2014)
---
Професійні та інші навички
Навички роботи з комп'ютером
MS Office
Advisor, Nitro (Nielsen)
SAP
Team management

(5 років досвіду)




Просунутий, використовую в даний час.

Brand management

(10 років досвіду)




Просунутий, використовую в даний час.

Marketing strategy

(10 років досвіду)




Просунутий, використовую в даний час.

Brand positioning

(10 років досвіду)




Просунутий, використовую в даний час.

Pricing

(5 років досвіду)




Просунутий, використовую в даний час.

Media planning

(7 років досвіду)




Просунутий, використовую в даний час.

Cross-channel activations

(7 років досвіду)




Просунутий, використовую в даний час.
---
Знання мов
Англійська — просунутий
Турецька — просунутий
Російська — вільно
Українська — вільно
---
Додаткова інформація
I have 10 years + experience in brand and team management with focus on profitable and meaningful growth of entrusted brands portfolio. Have broad experience in marketing and media strategy development from potential discovery to proper product mix, communication and sales channels selection and execution.
I have managed numerous re-positioning, creative and new product development projects.
Proactive leader and eagerly help my team in development of their skills (coaching, mentoring).
Quick learner, result oriented, resilient to stressful situations, team player, have developed communication skills.
---
Зберегти у відгуки
---
Схожі резюме
---