Сайт пошуку роботи №1 в Україні
Резюме від 26 жовтня 2018
Руденко
Ирина
Junior project manager (QA)
Повна зайнятість, неповна зайнятість, дистанційна робота.
Вік:

30 років

Місто:

Київ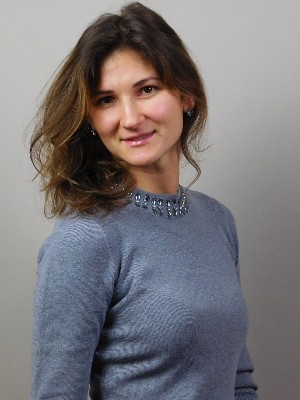 ---
Контактна інформація
Шукач вказав телефон та ел. пошту.
Отримати контакти цього резюме можна на сторінці https://www.work.ua/resumes/4229708/
---
Додаткова інформація
Iryna Rudenko
PERSONAL INFORMATION
Birth place: Kyiv
Age: 30
Cell phone number: [відкрити контакти](див. вище в блоці «контактна інформація»)
E-mail: [відкрити контакти](див. вище в блоці «контактна інформація»)

OBJECTIVE
Looking for a job opportunity in a field of IT as Junior PM which will give me
the chance of using my educational background and skills
for gaining new experience.


HIGHER EDUCATION: Semptember 2005 – June 2010
Kyiv National Economic University
Economics and Management Department (Full-time student)
Degree: Master of Business economics

EXPERIENCE:

1.Company: Auchan Retail Ukraine
Duration: October 2013 – Present time
Positision: Finance controller/ Analyst in the project department of Head Office

Responsibilities:
-Submit and ensure all payments with confirmed budget;
-Coordinate the construction plan (volume, value, investment) is executed in line with the yearly targets;
-Perform weekly and yearly financial reporting, financial analysis;
-Team estimation;
-Planning each step of construction activity on the project using MS Project;
-Manage risks of the project, SWOT analysis.

2. Duration: May 2015 – January 2018
Position: Manual QA
Project: Sim Card Tracking
Project Description: Allow users organize their online documentation for the purchase, sale of goods for mobile communications.

Responsibilities:

-Testing WEB-applications on different browsers;
-Bug-fixing in JIRA;
-Requirements analysis;
-Test cases and script creation;
-Wide range of test types and techniques.

3. Company: LLC "FINANCIAL COMPANY - FS"
Position: Deputy Chief Economist Duration: October 2011 – July 2013

Responsibilities:
- Conducted analytics to the factoring operations;
- Provided consulting support of clients and partners during the factoring operations
- Participation in the development of promotional products of the company and its designs;
- Created business proposals for potential clients.

Additional skills and abilities:
- Knowledge of software testing practices
- Basic knowledge of HTML and SQL
- Ability to read and write technical documentation in English
- Ability to develop and perform presentations, Gantt chart;
- Strong result focus and proactive in cross functional collaboration.

PC skills: advanced level skills in Microsoft Office Suite (Word, Excel, Power Point), Adobe Reader, Internet, Adobe Photoshop, Jira, Slack, Ninjamock, Axure.

IT Courses: WEB Academy - IT Project Management (February-March '17)

Languages: Ukrainian – native language
Russian – fluent written and spoken
English – fluent written and spoken
French – basic knowledge


Personal qualities: open-minded, confident, well-organized, possess strong analytical skills, good written and spoken communication skills and leadership skills.
---
Зберегти у відгуки
---
Схожі резюме
---