Сайт пошуку роботи №1 в Україні
Резюме від 13 листопада 2018 PRO
Grigoriev
Dmitry
Administrative, procurement manager (Front-end HTML, CSS)
, 28 000 грн
Повна зайнятість.
Вік:

33 роки

Місто:

Київ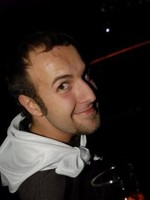 ---
Контактна інформація
Шукач вказав телефон та ел. пошту.
Отримати контакти цього резюме можна на сторінці https://www.work.ua/resumes/499177/
---
Досвід роботи
Office manager
з 05.2018 по нині (6 місяців)
Luckyland Gaming, Киев (ИТ)
Determining and fullfiling the office requirements in terms of office peripherals, repair and all vital functions of the office.

Supervise other clerical staff.

Human resources management; including staff contracts, time management, payrolls.

Coordination with local accounting office.

Transfer of information between accounting service.

Analysis of office needs and transfer of information to the director.

Following local laws and guidelines for the business to continue properly and legally in Ukraine.

Execution of instructions of the director.
Administrative assistant
з 11.2016 по 05.2017 (6 місяців)
Schneider Finance Eastern Europe and NGO Fair Finance Foundation, Киев (Financial guarantees, help orphanages)
Self-discipline, self-improvement, the ability to accept criticism.
The ability to analyze and draw conclusions. Observance of subordination. The ability to keep a trade secret. Communication skills - ability to work with children. Stress resistance, an ability to fast but the quality performance of different tasks specifics. Care, precision.
Activity and initiative. The advanced computer user, SEO (smm) and work with a WordPress platform.
Office Admin For Technology Company
з 01.2016 по 09.2016 (8 місяців)
Skein LTD, Киев (IT development)
Maintaining management information systems; participation in the organization of accounting and financial processes of the company; ordering and maintaining stationery and equipment; Review and answer correspondence; HR functions; organizing, arranging and coordinating meetings; arranging in-house events.
Supervisor of Facilities department (Facilities & Procurement department)
з 11.2009 по 08.2015 (5 років 9 місяців)
PAREXEL LTD., Kiev and Kharkiv (global bio/pharmaceutical services)
Routine functions: Function as local contact for facilities; budget planning; purchasing expandable materials; dealing with cars lease company and fleet management; working with travel agencies; preparing visas and insurance; organizing meetings for CEO; backup for account department; organization of corporate events; work with invoices, managing Administrative Department.
Administrative manager
з 02.2008 по 05.2009 (1 рік 3 місяці)
«GlobalLogic Ukraine», (IT, software development)
Routine functions: Start up of new offices, work with customs, translations, order furniture, plan design for new offices, coordinate and organize construction work, work with HVAC contractors, check offices for fit an functionality, team work, help others to cope with their tasks. (Q-ty of employees 600 people).
Office coordinator – translator, CEO personal assistant
з 10.2006 по 02.2008 (1 рік 4 місяці)
«Jahn General Products Ukraine», (Food distribution, FMCG)
Routine functions: ordering stationery, coffee/ tea/milk/ chocolate for coffee machine, household goods, paper/springs for pricelists/envelopes, water, plastic bags, packaging materials. Supervising secretary's work. Translations and texts proofreading related to company's needs, type letters, announcements, documents, recipes, invitations, being responsible for order in the show-room. Supervising kitchen workers in relation to business meetings and lunches. Ensuring that everything is well and timely prepared/cleaned up for the meetings. Supervising office drivers' work and maintaining office drivers' schedule. Meeting guests' and top management needs as those are always the first priority! Being in charge of mail and messenger service and registering outgoing express mail. Managing employees' vehicle expenses. Issuing and disseminating company's monthly newsletter.
---
Освіта
National Technical University of Ukrane "Kiev Polytechnic Institute"
Engineering Physical faculty. Master Degree, Kiev
Вища, з 09.2001 по 05.2007 (5 років 8 місяців)
2001-2007National Technical University of Ukrane "Kiev Polytechnic Institute", Engineering Physical faculty. Master Degree
International University of Finance
Management of Organizations, Master Degree, Kiev
Вища, з 09.2001 по 05.2006 (4 роки 8 місяців)
---
Додаткова освіта
1999 (English) special course "Prestige" Advanced

(1999)

Business School "Business - Master"

(2004)

Phoenix language center (Business English, Advanced Level)

(2006)

Interregional Academy of Personnel Management, Manager of Business Administration for organizations and enterprises

(2015)

Prog.kiev.ua HTML/CSS

(2017, 2 months)
---
Професійні та інші навички
Навички роботи з комп'ютером
Advanced user of PC (1С, ORACLE and SAP systems, Microsoft office package, HTML/CSS).
---
Знання мов
Англійська — просунутий
Російська — вільно
Українська — вільно
---
Додаткова інформація
Professional, responsible, ability to work hard, training skills, organizational and administrative skills, easy learning, flexible, excellent communication skills, team player with good sense of humor, driving license «В».
---
Зберегти у відгуки
---
Схожі резюме
---