Сайт пошуку роботи №1 в Україні
Резюме від 30 серпня 2018
Олійник Роман
Петрович
Менеджер по работе с клиентами
, 17 000 грн
Повна зайнятість, дистанційна робота.
Вік:

41 рік

Місто:

Київ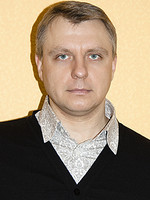 ---
Контактна інформація
Шукач вказав телефон та ел. пошту.
Отримати контакти цього резюме можна на сторінці https://www.work.ua/resumes/5011166/
---
Додаткова інформація
Oliinyk Roman

Date of birth:
14 Mar 1977

Location:
Kyiv

Phone number(s):
[відкрити контакти](див. вище в блоці «контактна інформація»)

E-mail:
[відкрити контакти](див. вище в блоці «контактна інформація»)

Area Sales Manager

Objective

Would like to proceed with my career in a company that would permit to utilize my knowledge of foreign languages and teamwork skills and hope to rise to assistant or full general manager in the near future.

Summary

Outgoing personality with good organizational and creative problem solving skills.
Ability to work in diverse environments and under pressure.
Good written and verbal communicational skills.
Extensive knowledge of religious and cultural etiquette, norms and manners.
Quick study, with an ability to easily grasp and put into application new ideas.

Experience


Regional Sales Manager
August 2016- till present

Agnes GmbH

Creating new channel sales network, infusing trust and faith in the network, increasing the brand acceptance, supervising shop managers, improving organizational communication, checking and approving budgets, handling customer and public relations, and building and maintaining company image.

Director of External Relations
January 2013 – August 2016 (3 years 8 months)

Ukrainian Association of Retired Persons, First Ukrainian Credit Union, Research and Revival Centre of Volyn

Logistics, business correspondence, development of cooperative relationships with business contacts, editing of speeches, documents and reports, promotional materials, press releases, coordination of work schedules, translations both oral and written, negotiations, information search and translation of news, teaching English

Teacher of German and English (first internship, then permanent)
Sep 2010 - May 2017 (6 years 9 month)

Dubno Pedagogical College, Dubno, Ukraine

Augmenting student learning through one-on-one instruction. Providing supplemental in-class and cooperative support to students; setting and marking exams and tests, assessing students work in other ways;
dealing with individual issues, supporting young people with personal problems;
motivating students to set their own goals; documenting progress; enhancing student improvement in performance.

Teacher of English (part time)
Sep 2010 - Dec 2011 (1 year 4 months)

Dubno branch of International University of Human Development "Ukraine", Dubno, Ukraine

Developed balanced learning, planning and budgeting in subject areas; setting and marking exams and tests.

First as an interpreter then advanced into a team leader
Dec 2003 - Sep 2008 (4 years 10 months)

CS Property Solution, Putney, London, UK

Translated documents from English into Polish, wrote cost estimates, supervised and coordinated team of workers, managed the conflicts, maintained daily contacts with clients.

Education

Rivne State University (Rivne, Ukraine)
German, English and World Literature, Master in linguistics

Language skills

English - fluent
German - intermidiate
Polish - intermediate
Russian - native
Ukrainian - native

Courses, Trainings, Certification


IH (London, UK)
Spanish course
Elementary level of Spanish (86 hours)

Lilian Bishop (London, UK)
School of English
Advanced level of English, recommended for creative writing course

InterLink (Bournemouth, UK)
2003-2004
School of English
Upper-intermediate level of English

Euregio-Kolleg (Wuerzelen, Germany)
Wirtschaftsdeutsch
two months' long economical course in German

Additional Information

General experience of private tutoring for students and adults: 4 years.
General experience of language practice in English speaking countries: 6.5 years.
General experience of language practice in German speaking countries: 8 months.
---
Зберегти у відгуки
---
Схожі резюме
---