Сайт поиска работы №1 в Украине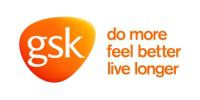 Вакансия от 16 сентября 2020
Customer Marketing Specialist OTC UA
GlaxoSmithKline
Фармацевтика, аптеки; 250–1000 сотрудников
Киев, проспект Павла Тичини.
6,2 км от центра · На карте
Marina Nesmelova ·
Показать телефон
Полная занятость. Опыт работы от 1 года. Высшее образование.
Описание вакансии
GSK is one of the world's leading science-based pharmaceutical companies with a mission to help people do more, feel better and live longer.
Our goal is to be one of the most innovative, highly effective and trustworthy companies in the field of healthcare around the world.
Our strategy is to provide access to the diverse, quality and essential medical products of as many people as possible in the world, through the three global areas of our business, scientific and technical know-how and talented people.
Our values and expectations are the basis of everything we do and are an important part of our culture.
Our key values are patient orientation, honesty, respect for people, and transparency.
Our expectations are courage, responsibility, development and teamwork.
We are looking for Customer Marketing Specialist OTC UA
​Key Responsibilities:
Development and implementation of trade activations to support GSK products in UA.
Development / adaptation / and production of POSM for placement in pharmacy channel
Collection and processing of information about competitors' activities
Development/adaptation of communications design for monthly publications in chains' leaflets
Processing analytical data of research companies, followed by their practical application in the development of trade activations
Regular evaluation of trade marketing activations effectiveness
Development of merchandizing standards for different types of customers and pharmacies according to brand visibility strategy
Internal Copy approval system management
Organization and control of cycle of orders, delivery of promotional materials to the warehouse and preparation of documents for payment services
Requirements:
​University degree Economics / Marketing
Experience of work in trade marketing/marketing/sales within multinational company, from 1 year and more
English — Upper intermediate/Advance
Excellent computer skills (Word, Excel, Power Point, Animation graphics).
Good organizational skills, multi-tasking, the ability to solve non-standard tasks, ability to work under tight deadlines, ability to prioritize
Project management experience
Focus on result
Ability to analyze market data
High ability to learn
Creative thinking
We provide equal opportunities to all potential and creative people. The GSK mission is to improve the quality of life of people so that they feel better, live longer and do more. We invite people with disabilities to participate in the competition
---
Похожие вакансии
Статистика зарплат