Сайт пошуку роботи №1 в Україні
Резюме від 16 березня 2017
Погосян Гаянэ
Юрьевна
Administrator,
8 500 грн
Повна зайнятість, неповна зайнятість, дистанційна робота.
Дата народження:

31 грудня 1980

(37 років)

Місто:

Інші країни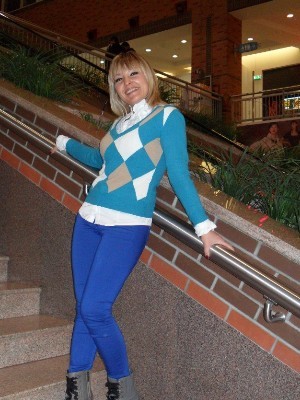 ---
Контактна інформація
Шукач вказав телефон, адресу та ел. пошту.
Отримати контакти цього резюме можна на сторінці https://www.work.ua/resumes/3150671/
---
Досвід роботи
Receptionist
з 12.2016 по нині (1 рік 5 місяців)
Hotel Prominada, Odessa (Hotel business)
Reception and accommodation of hotel guests, creating for them comfortable conditions.
Consult the hotel guests on the availability of existing services, conducted special promotions, the availability of bonus programs, etc.
Keeping customer base. Work in the program Fidelio and 1C
Drawing up of the accounting documentation
Keeping the cash.
If necessary, take appropriate measures to prevent and eliminate conflict situations, consider claims related to unsatisfactory servicing of hotel guests.
Providing cleanliness and order in the lobby, reception. (Cleaners, maid, technical specialist).
Control and interaction of the hotel's working staff, adherence by workers to the production discipline, rules and regulations of labor protection, safety precautions, the requirements of industrial sanitation and hygiene.
Informing the management about the existing shortcomings in the maintenance of visitors, taking measures to eliminate them.
Execution of individual business assignments of management.
Personal teacher
з 06.2015 по 06.2015 (менш ніж місяць)
Personal Teacher. Tuttor, Izmir. Turkey (Education)
Child Education English and French.
Teaching children to French, Russian and English languages
Manager office
з 06.2015 по 08.2015 (2 місяці)
DHL Express Logistic compamy, Istanbul, Turkey (International mail, cargo. DHL Express Logistic compamy)
Working with the information and documents. Collection of information. Calculation and evaluation of parcels.
Office Administrator
з 05.2015 по 06.2015 (1 місяць)
Soft Company, Egypt. Cairo (Software for banking systems. Soft security for bank sistem)
Institutional responsibilities, control of personnel. Creating a safe atmosphere in the office.
Organization and supervision of staff
Shop assistant
з 11.2014 по 05.2015 (6 місяців)
Women's clothing store, France. Picardie. Eutreux (Boutique shop.France. Picardie. Eutreux (Retail. Commerce de détail) La vente au détail.)
Attracting customers. Sales. Display of goods, control of the safety of goods. Communication with customers.
Administrator
з 05.2014 по 10.2014 (5 місяців)
Gurtoplar, Bursa (textile mill), Bursa (textile mill, hotel)
Work abroad. Textile Factory + mini-hotel. Negotiations with customers on an international level, meeting clients at the airport, accommodation. Translation of documents and texts from Russian into English. Functional duties of the Secretary. Filling in some reports. Recruitment and supervision of employees. The offices of the Administrator at the reception.
Director
з 06.2013 по нині (4 роки 11 місяців)
Enterprise Pogosian G., Odessa (distribution)
Administrator at the office
з 05.2011 по 09.2013 (2 роки 4 місяці)
Healthy House, Odessa (Online Store in Ukraine)
Doing Business. The organization, bookkeeping and accounting, analysis, promotion and service.
Created the base of customers in various fields all over Ukraine. A systematic business (their accounting records), the right decisions payments to suppliers.
Administrator at the reception
з 02.2010 по 02.2011 (1 рік)
Sport club `SportTak`, Odessa (Gym, fitness)
Warm welcome visitors. Presentation of the club and services. Receive payment. Issuance and control abonements. Reporting financial documents. Using the internet, search and attraction of new customers and sending spam. Control of personnel, management of the club. Work and keeping the store.
Manager Consultant
з 08.2007 по 11.2009 (2 роки 3 місяці)
Real Estate "Elena", Odessa (Real Estate)
Department of the rental property. Search customers. Telephone calls, drafting proposals. Support clients at all stages of the transaction.
The work is not for the faint hearted
Administrator of the sport club
з 09.2005 по 12.2006 (1 рік 3 місяці)
Ltd. Equestrian Club "Stetson" Odessa, Odessa (Sport, recreation)
-systematization enterprises
Search and attraction of new clients, negotiating,
-operativny control of the company (cash, issues with regulatory authorities, a decision of non-standard tasks, etc)
- Insurance customers
- Financial analysis, reporting, etc.).
- Analysis of the activities, monitoring of debt, and many others.
Results:
- Has the portfolio of customers with direct my participation.
- Systematized scheme of doing business;
- Increased profitability.
Administrator at the reception
з 06.1999 по 08.2005 (6 років 2 місяці)
Corporation "Hotel "Yunost", Odessa (Tourism, hotel business)
Tourist accommodation. Reservations. Search customers. The preparation of financial statements. Cashier. Monitor the implementation of the staff (maids and other hotel services). If necessary, conflict resolution.
---
Освіта
LLC "Institute of modern professions"
The introduction of the National Accounting Standards, Odessa
Вища, з 08.2005 по 08.2006 (1 рік)
Hydrometeorological University
System information technology and management of the organization. Software Engineer, Odessa
Вища, з 10.1999 по 06.2005 (5 років 8 місяців)
Automation on the ship. Difficult name says that with the help of special devices (phased array antennas) the visualization on the screen of minerals, oil and so on, at the bottom of the sea or ocean.
---
Додаткова освіта
---
Професійні навички
Навички роботи з комп'ютером


Advanced PC user (Windows, MS Office, Internet, HTML, Photoshop, VentaFax et al.)
---
Знання мов
Англійська — експерт
Французька — середній
Італійська — початковий
Турецька — початковий
---
Додаткова інформація
Responsibility and punctuality. Dedicated to corporate interests. I love to study, I read developing literature. I love people, communicative, able to manage people so that they think it's themselves. Appreciate of humor in me.

Philosophy of life - live simply, love and help people enjoy life here and now, control your thoughts. Set goals ahead.

Goal in life: 1. The family. 2. Find a job in which I find myself. 3. Create a successful company (name and activity is the secret).
Зберегти у відгуки
Схожі резюме
---