Сайт пошуку роботи №1 в Україні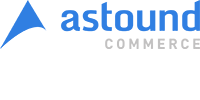 Вакансія від 18 січня 2019
Training and Development Manager
Компанія:

Astound Commerce

VIP


IT;

250–1000 співробітників

Місто:

Київ

Вид зайнятості:

повна зайнятість

Вимоги:

досвід роботи від 2 років, вища освіта
Опис вакансії
Who we are and what we do:
Astound Commerce, the world's largest privately held digital commerce agency, combines strategy, technology, creativity, insight and a proven methodology to deliver exceptional digital shopping experiences. Through a forward-thinking, results-driven approach, Astound Commerce serves leading global brands such as adidas, L'Oréal, Under Armour, Jimmy Choo, Lacoste and Versace. Founded in San Francisco in 2000, the passionate team of nearly 700 dedicated, diverse industry and technology experts has decades of ecommerce experience and more than 400 implementations under their belt to address the complex challenges, advancing technologies and unique needs of global markets. To learn more, visit astoundcommerce.com.
Brief description of the open position:
Our high-performance feature driven Team is looking for an experienced Training Manager who will improve talent management and performance process by development and implementation of appropriate training activities within and outside the company. This position is aimed to assess the training needs, create training and development programmes, coordinate their realization and evaluate their effectiveness.
You will:
Analyze training needs and develop new training programs, modify and improve existing ones;
Evaluate and involve external trainers/trainings by specific business requests;
Coordinate trainings conducted by internal and external trainers;
Monitor and evaluate training program's effectiveness and report on them;
Develop procedures for technical appraisal of personnel;
Develop measures, benchmarks, or scorecards to monitor the effectiveness of training efforts;
Drive the creation, adoption and administration of personnel training tools;
Identify key training needs required for talent growth, develop plans to deliver desired capabilities, coordinate and execute programs;
Maintain the talent certification process;
Facilitate company educational platform, monitor the training process and involve trainers to the various company activities;
Participate in managing of the budget for internal trainings and seminars;
Maintain the knowledge base and administer our training library.
You have:
Proven working experience as a training manager in IT company;
Organizational and planning skills to effectively manage training schedules, to meet deadlines and objectives;
Interpersonal skills that enable to work with people of all levels, inform and advise others clearly;
Experience implementing organizational development initiatives, or equivalent level of training management, or process consulting required
Ability to execute in a fast paced, changing environment
Problem-solving and negotiation skills;
Analytical skills;
Upper-intermediate English ;
Aspiration to improving own knowledge and skills.
You are:
Organized, self-motivated, and capable of working in a rapidly changing environment with the ability to effectively interact with all levels of management
Proactive and able to offer new ideas.
We offer:
Knowledgebase of the world's largest ecommerce delivery team;
Trainings and certifications;
A constant inflow of ecommerce projects with global outreach;
Well set SDLC process with use of Agile, Scrum, Waterfall depending on a project;
Coaching and reviews to support your career development;
Internal/external engineering and business training and conferences and time for self-education;
Extensive technical library with option to order books and English classes;
A network-style culture with geographically distributed teams, easy communications and access to clients;
Possible international on-site visits;
Work-life balance approach and healthy lifestyle programs.
---
Схожі вакансії