Сайт поиска работы №1 в Украине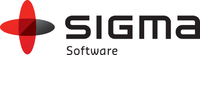 Вакансия от 29 сентября 2020
Middle Project Manager (Gametech Domain)
Sigma Software · VIP
IT; больше 1000 сотрудников
Киев, вулиця Ярославська, 58.
2,5 км от центра · На карте
Полная занятость, удаленная работа. Опыт работы от 2 лет. Высшее образование.
Описание вакансии
Are you eager to become an owner of a portfolio of challenging projects? Do you possess stakeholder management skills? We have a bright opportunity for you!
You will be a part of an Enterprise and Gaming Department that is constantly growing in number of competences, projects, customers, and professionals. We are truly excited to grow and develop together with you!
Customer
Our Customers are in the top list of companies in Software Security, Telecom, and Gambling domains.
Project
We are working on the project in the gambling domain — support and integration services. We take care of responsible gambling, reporting, various integrations, and regulatory compliance. Teams of professionals are already working with the Customer and we have ambitious plans to grow for the upcoming future. As a Project Manager, you are expected to establish delivery supervision for current set of projects and start new projects within this portfolio or outside of it.
Responsibilities
Define, estimate, schedule, and document all the work required to achieve the customer's goals
Compile project teams, create a healthy internal environment, and manage people's growth
Forecast, monitor, and control the project to ensure successful delivery within the given constraints, manage project risks
Manage communications with the customer and internal stakeholders, ensure customer's satisfaction
Support the entire software development, focus the team on the result
Develop, manage, and keep actual project management documentation
Drive and support continuous improvement, seek for opportunities to go from good to great
Requirements
At least 3 years of commercial experience in Project Management in IT
Strong knowledge of project and program management methodology, tools, and techniques
Hands-on experience in planning, executing, and successful delivery of fixed price projects
Strong risk management skills
Good communication and presentation skills to communicate effectively with customers and project teams
Experience in people management: coaching and mentoring, team and conflict management, team motivation and team building
High level of self-organization, attention to details
Upper Intermediate level of English
Personal profile
High level of self-organization
Attention to details
---
Похожие вакансии
Статистика зарплат