Сайт пошуку роботи №1 в Україні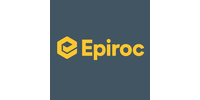 Вакансія від 20 серпня 2018
IT Support specialist
Компанія:

Эпирок Украина


Промисловість, виробництво;

50–250 співробітників

Місто:

Київ

Вид зайнятості:

повна зайнятість

Вимоги:

досвід роботи від 2 років, вища освіта
Опис вакансії
We offer a dynamic and international environment where you will support a wide scope of applications used within Epiroc. Our users, approximately 70 users, vary from field technicians and salesmen on the road to office based users.You will be part of the Epiroc IT Services Team.We strongly believe in using standards in our IT environment as a prerequisite for improving efficiency in our IT operations.
Job responsibilities:
— Ensure that all incidents and service requests coming into the Service Desk are handled correctly and promptly.
• Provide second level Service Desk support for desktop and infrastructure incidents.
• Provide Service Desk support for Android and iPhone mobile devices.
• To administrate and solve incidents assigned to the IT service desk.
• Ensure daily local operation processes are run successfully and act in case of incidents.
• To support customers with various IT services within the areas Lotus Notes, ERP-system (BPCS,SAP, M3), PC, LAN and WAN.
• To contribute to continuous improvement as implementing standards with the overall target to increase efficiency
• Collaborate on local and global project delivery in Epiroc Ukraine.
Required experience:
3 years of experience as a first level service desk IT support with frequent customer contacts.
Knowledge:
• Smartphone usage (Android & Apple) for basic end user support
• W10 Client
• Microsoft Office 2013/2016, Outlook 2013/Office 365
• VMWare basic maintenance knowledge
• Windows Server 2016 Administration (User and Printing services management)
• End user Hardware support knowledge.
• Basic networking knowledge and troubleshooting
.• Fluent English and Ukrainian.
Education requirements:
Bachelor degree in Information Technology or similar through experience
• Certification within ITIL (Foundation) is an asset
Personal requirements:
Service minded, business oriented, able to work in a team as well as independently, proactive, able to work with many tasks simultaneously, analytical, enjoy solving problems in a complex environment, able to communicate with non-technical end-users in a professional way, organized able to set priorities.
Employment conditions:
• Official salary payment
• Annual bonus payment based on the performance & results
• Medical insurance programme
• Mobile phone + covering the expenses within corporate limit
• 31 calendar days of vacation
• Meal vouchers
• English language courses, professional trainings
Location of the position:
Kiev, Ukraine
---
Схожі вакансії