Сайт пошуку роботи №1 в Україні
Резюме від 6 грудня 2017
PRO
Коробко Виктор Игоревич
Head of Sales,
35 000 грн/міс.
Повна зайнятість, неповна зайнятість, дистанційна робота.
Дата народження:

26 березня 1981

(36 років)

Місто:

Харків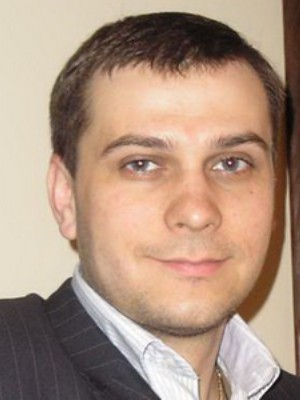 ---
Контактна інформація
Отримати контакти цього резюме можна на сторінці https://www.work.ua/resumes/1229435/
---
Досвід роботи
Commercial director
з 12.2011 по нині (6 років)
Digisky, Киев (Create and manage Digital Signage systems)
Created the Digital Signage need through public performances, trainings and webinars.
Build sales department from scratch to 1,5m.
Attracted vendors like Samsung, Panasonic to the lead generation process.
Signed contracts with key customers: UKRSIBBANK, Puma, Bomond, Colin's, Synevo etc.
In 2015 integrated the CRM system for task and project management.
Increased profits during the crisis (2013-2014) by additional sales, content creation and technical support

http://digiskyukr.com.ua/
Head of Sales (B2B)
з 10.2008 по 12.2011 (3 роки 2 місяці)
LLC "ACIS - Ukraine.", Kiev (Сonstruction & sales)
Won the tender for car wash equipment supply for 25 objects, with + 20% to competitor prices.
Organized the First Car Wash Business conference. Involved European owners to share experience with Ukrainian Top Managers. As a result, contracts for equipment supply, gas stations construction, technical support, projects for sale points design.
Through the car wash chemistry test get agreements for premium chemistry procurements.
Attracted to cooperation TNK-BP, LUKOIL, OKKO, WOG, TATNEFT and ect.
Organized spare parts department and created the distribution chain.
Direct reporting to the shareholders (Austria)

http://www.acis.ru/
Sales Manager (B2B)
з 10.2003 по 10.2008 (5 років)
Several companies, Харьков (Сomplex equipment, Raw material, Cargo)
---
Освіта
Regional Training Center "Kharkov Trade House"
Courses of accounting and auditing standards, Kharkov
Вища, з 09.2002 по 03.2003 (6 місяців)
Diploma: Accountant.
V. N. Karazin Kharkiv National University
School of Mechanics and Mathematics, Kharkov
Вища, з 09.1998 по 07.2003 (4 роки 10 місяців)
Diploma: Master degree in mathematics.
---
Додаткова освіта
MPA Academy on Lifelong Learning, «Time managment» (2006, 3 days)
Business-Harmony, "Distribution in practice" (2005, 3 days)
Interregional Center "Premier Pro", «Sales Manager» (2003, 2 weeks)
---
Професійні навички
Навички роботи з комп'ютером


1C, Internet, Microsoft Office: Word, Excel, Access, etc.

Business Development

(7 років досвіду)




Експерт, використовую в даний час.

Sales management

(5 років досвіду)




Експерт, використовую в даний час.

Public speaking

(4 роки досвіду)




Експерт, використовую в даний час.
---
Знання мов
---
Додаткова інформація
I manage commercial activities in companies with 30-40 projects per year. Increase incomes by attracting key B2B customers. Wish to work with complex products, solutions that must be customized, with average contracts from $50 000.

I create systems for attracting new clients through conferences and training events. Use direct search in LinkedIn and passive search by landing pages with PPC ad. Main task to separate responsibility for potential clients, for sales and for closing the deals. Use CRM system to track performance indicators.

I'm take responsibility for the sales budget and cooperation between sale, service, marketing, procurement and logistic departments. Prefer to participate in negotiations with key suppliers, partners and clients.
I will be useful in two cases: if you plan to grow with a new product or a new niche, and in a case of a drop in sales.

I am able to make profit despite "the crisis", "the client has no money" or "the competitors are cheaper". Also can keep the customer with the deal breaks down and get special conditions from the supplier.
Unfortunately, I will be ineffective for companies with the sales strategy based on price competition.
Зберегти у відгуки
Схожі резюме