Сайт пошуку роботи №1 в Україні
Резюме від 16 серпня 2017 PRO
Nikitiuk
Roman
Mobile Project Manager, Business Analyst,
45 000 грн
Повна зайнятість.
Дата народження:

1 грудня 1990

(27 років)

Місто:

Київ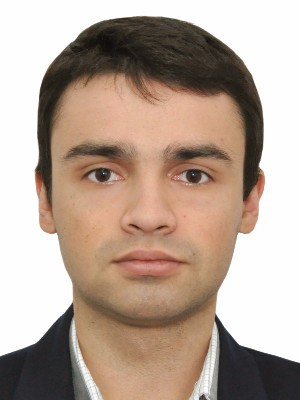 ---
Контактна інформація
Шукач вказав телефон та ел. пошту.
Отримати контакти цього резюме можна на сторінці https://www.work.ua/resumes/2792633/
---
Досвід роботи
IOS Developer
з 03.2016 по 10.2016 (7 місяців)
inTouchMena, Lviv (Mobile apps development)
•Developing applications for iPhones and iPads on Swift;
•Swift, UIKit, Camera, tables, scroll, collecting views, pickers, video player, XIB...
•REST API, XML parsing, JSON, Alamofire, Swiftyjson, GIT;
•Social networks API (FaceBook, Vkontakte, Google+, Twitter, etc)
•iOS Human Interface Guidelines
Junior iOS Developer
з 11.2015 по 03.2016 (4 місяці)
Junior iOS Developer, Киев (Freelance)
•Developing applications for iOS;
•Studying Swift, UIKit;
Manual QA Engineer
з 09.2015 по 03.2016 (6 місяців)
Freelance, Kyiv (Freelance)
Black box, Functional, UI, UX testing of Web and Mobile Applications
Business Intelligence Analyst (Data Analyst)
з 10.2014 по 08.2015 (10 місяців)
Online Gambling, Kyiv (IT, Online Gambling)
Responsibilities:
• selection, sorting and extracting a lot of different data from database according to the set parameters;
• analysis of high volume of the data and preparing summary;
• designing and preparing different types of reports with infographics and dashboards for Top Management and Owners;
• managing and analysis a high volume of the payment transactions;
• work in excel with BIG Tables, using pivot tables, charts, formulas and macros;
Business Development Manager
з 09.2012 по 08.2014 (1 рік 11 місяців)
HOTNET, Kyiv (Internet provider)
Responsibilities:
•development of Wi-Fi and LAN;
•technical support of the network and equipment (using putty and admin panel);
•connect users and customer support.
Engineer, Technical manager
з 11.2009 по 07.2012 (2 роки 8 місяців)
REHAU LLC, Kyiv (Building Technology Department)
Responsibilities:
•calculation and design of heating, water supply and sewerage systems;
•preparation of commercial offers to customers and dealers;
•customer support (technical consulting of key customer);
•conduction seminars, product presentations.
---
Освіта
Taras Shevchenko National University of Kiev
Faculty of Mechanics and Mathematics, Specialist, Kyiv
Вища, з 09.2007 по 09.2012 (5 років)
---
Додаткова освіта
SoftServe, ProductCamp Lviv 2016; (05.2016)
Progamedev.net,​  other resources, 10+ webinars about Product Management (12.2015 – now)
User Friendly Conference 2015,​  GlobalLogic Ukraine (12.2015)
Coursera.org,​  Introduction to Software Product Management (10.2015 – 12.2015​)
IT Labs,​  Courses for QA software test engineer (08.2015 – 09.2015​)
Online studying of Objective C, SQL, VBA (10.2014​  ​ –​  ​ 03.2015​)
Courses of Management and marketing (09.2013 – 11.2013​)
Coursera.org, Cпециализация: Разработка iOS-приложений на языке Swift (01.2016 – 03.2016)
Coursera.org, An Introduction to Interactive Programming in Python (01.2016 - 03.2016)
Ciklum, Lean Poker Hackathon (07.2016)
---
Додаткова інформація
Technical skills:
• Theoretical and practical knowledge in software testing;
• Theoretical and practical knowledge in mobile applications development;
• Software development methodologies: Waterfall, Agile(Scrum);
• Languages: Swift, Python, SQL; basic: HTML, CSS, C++, Objective C;
• Programs: xCode, SourceTree, JIRA, Testrail, Photoshop, Office(advanced);
• Systems: Windows, Mac OS, Ubuntu.

Soft skills:
• Excellent analytical and effective problem-solving skills, flexible team player, oriented on result, willing to fast learn and explore new territories;
• Interested in table tennis, cycling, swimming, psychology of human behavior.

Languages:
• English – upper intermediate;
• German – basic knowledge.

Social Activity:
• 2015-2016, UEFA Champions League 2015-2016
Assistant of UEFA Officer in preparing football matches of 'Dynamo Kyiv FC'.
• 2012, UEFA EURO 2012
Volunteer in transfer sector - meet and transfer VIP guests and UEFA Officers.
Зберегти у відгуки
Схожі резюме
---