Сайт пошуку роботи №1 в Україні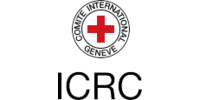 Вакансія від 20 лютого 2019
Forensic Program Administrative Assistant
Компанія:

Международный Комитет Красного Креста
Некомерційні організації;

250–1000 співробітників

Місто:

Київ

Вид зайнятості:

повна зайнятість

Вимоги:

досвід роботи від 2 років, середня спеціальна освіта
Опис вакансії
The International Committee of the Red Cross (ICRC) is an impartial, neutral and independent organization whose exclusively humanitarian mission is to protect the lives and dignity of victims of armed conflict and other situations of violence and to provide them with assistance.
The ICRC is mandated to work in countries affected by armed conflict or other situations of violence. The ICRC is present in over 80 countries and has some 13,000 field staff.
In 2014, the ICRC expanded its presence to Ukraine. There are more than 500 ICRC staff working in Kyiv, Sloviansk, Severodonetsk, Mariupol, Donetsk, Luhansk and Odesa.
ICRC is Equal Opportunity Employer giving highest priority to staff safety and security.
For more information, visit website: http://www.icrc.org/
Forensic Program Administrative Assistant
Based in Kyiv
AIM OF THE POSITION
The incumbent is responsible for providing administrative and logistic support for the implementation of the forensic program in the ICRC Kyiv Delegation. The Forensic Department of the ICRC implements projects/activities in relation to the strengthening of the capacity of the investigative and medico legal local systems responsible for the search for missing persons, dignified management of the dead and identification of bodies in general but in particular in relation to the conflict in Eastern Ukraine with humanitarian purposes. The Forensic Program Administrative Assistant is part of the forensic team within the delegation under the supervision of the Forensic Coordinator.
CORE RESPONSIBILITIES
Produces reports, statistics and updates data using specific tools on the activities of the Department
Ensures maintaining adequate and transparent paper and electronic filing system.
Interprets / Translates during meetings and translates documents.
Maintains the contacts database and other relevant lists updated and maintains contacts with external interlocutors such as authorities at regional and central level, as well as with other ICRC Departments and Substructures.
Responsible for the organizational aspects of workshops, conferences, meetings and other events organized by the Department (travel arrangement of consultants, translation services, catering, etc.)
Contributes to monitor the Forensic budget on a regular basis and in the preparation of the forensic forecast for assistance activities.
Responsible for working advances and settlement of invoices entrusted to him/her and handles invoices for the department.
Prepares and follows up Supplies Requests when appropriate and follows up with concerned departments.
Complies with logistical procedures and requirements, including preparing and following up supplies requests when required, maintaining records of distributed materials, certificates of donation, replenishing stocks when necessary, etc.
Responsible for ICRC operational or training materials of the Department.
Support Forensics specialists in ensuring the follow up of cases that require forensic actions
Is willing and able to travel within Ukraine for short periods
The tasks and responsibilities defined above are not exhaustive and can evolve depending on organizational needs.
POSITION REQUIREMENTS
Education and professional qualifications
Business college
3 years' work experience in a similar field of activity
Previous employment in a medical or medico legal facility is an asset
Previous events organization is an asset
Good knowledge of spoken and written English, Ukrainian and Russian
Good computer knowledge including Microsoft Office Suite, SharePoint, Team Space, outlook, and IMB Lotus Notes
Personal competencies
Capacity to interact and liaise with a vast spectrum of actors, from Government ministers to the general public
Capacity to adhere to and to implement procedures
Good negotiation, organizational, rigor, method and analytical skills
Creativity and proactivity
Good oral and written communication skills
Ability to cope with stress and multiple competing demands
HOW TO APPLY
Please submit your CV in English, along with your motivation letter and salary expectations and salary expectations by 24.02.2019
Only candidates meeting the above-mentioned criteria will be considered and contacted for tests and/or interview. No queries by phone please.
---
Схожі вакансії