Сайт пошуку роботи №1 в Україні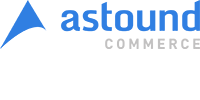 Вакансія від 21 вересня 2019
Financial Accountant
Компанія:

Astound Commerce

VIP


IT;

250–1000 співробітників

Місто:

Київ

Вид зайнятості:

повна зайнятість

Вимоги:

досвід роботи від 2 років, вища освіта
Опис вакансії
Who we are and what we do:
Astound Commerce, the world's largest privately held digital commerce agency, combines strategy, technology, creativity, insight and a proven methodology to deliver exceptional digital shopping experiences. Through a forward-thinking, results-driven approach, Astound Commerce serves leading global brands such as Adidas, L'Oreal, Under Armour, Jimmy Choo, Lacoste and Versace. Founded in San Francisco in 2000, the passionate team of some 700 dedicated, diverse industry and technology experts has decades of ecommerce experience and more than 400 implementations under their belt to address the complex challenges, advancing technologies and unique needs of global markets. To learn more, visit astoundcommerce.com
You will:
Manage all accounting operations based on US Generally Accepted Accounting Principles;
Conduct month-end and year-end close process;
Collect, analyze and summarize account information;
Analyze and report on financial status including income statement variances, communicating financial results to management;
Misc ad hoc projects.
You have:
BS degree in Accounting, Finance, Economics or related field;
One year or more of experience in financial accounting, auditing, budgeting, financial planning, or financial analysis;
Advanced Excel skills;
Thorough understanding of US Generally Accepted Accounting Principles (US GAAP);
Ability to influence and persuade;
Excellent time management and organizational ability;
Ability to multitask and meet constant deadlines;
Independent worker and analytical thinker with ability to conduct research, data analysis and resolve complex problems;
Strong work ethic with a positive, can-do attitude;
Confidentiality in handling sensitive financial information;
English level: Upper-intermediate.
We offer:
Knowledgebase of the world's largest ecommerce delivery team;
Trainings and certifications;
A constant inflow of ecommerce projects with global outreach;
Well set SDLC process with use of Agile, Scrum, Waterfall depending on a project;
Coaching and reviews to support your career development;
Internal/external engineering and business training and conferences and time for self-education;
Extensive technical library with option to order books and English classes;
A network-style culture with geographically distributed teams, easy communications and access to clients;
Possible international on-site visits;
Work-life balance approach and healthy lifestyle programs.
---
Схожі вакансії
Статистика зарплат