Сайт пошуку роботи №1 в Україні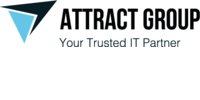 Вакансія від 23 січня 2020
Sales manager assistant
Attract Group
IT; 10–50 співробітників
Одеса
Повна зайнятість. Досвід роботи від 1 року.
Опис вакансії
Attract Group is an IT service provider. We develop and support any complexity web/mobile products for European and US-based companies and startups.
We would like to see the person who is passionate about their work, attentive to details, follows current design trends, can come up with untrite ideas and clearly communicate them to others.
Required skills:
Written and spoken English is a must.
Broad knowledge of IT services and active usage of the Internet and Mobile apps.
Experience in direct communication with clients. Both written and oral.
Being friendly with google documents and spreadsheets.
The ability to create a report or presentation.
Ability to multitask and still keep things and tasks in order.
Ability to work in a team.
Eagerness to learn fast.
Stress resistance.
Willingness to work in sales and become a PRO sales manager.
Would be a plus:
Previous working experience in an IT company.
Responsibilities:
Supporting executive business developers and sales representatives in creating and developing connections with potential customers.
Being the first point of contact for incoming leads: answering questions about the company services, etc.
Preparing marketing sales materials.
Creating contract and project estimates with the development teams.
Doing follow-up to maintain a continuous sales flow.
Conducting initial lead analysis and classification.
Transferring clients to the sales manager and supporting them in continuous communication during the sales process.
Maintaining a customer database in CRM (collecting all the necessary data: names, emais, links in social networks, etc.).
Reporting directly to the company executives.
We offer:
Convenient working schedule: you can choose a schedule with the beginning of the working day in the interval 8:00—11:00 and keep your work-life balance.
Social package: paid vacation (24 days a year) and sick leaves.
Competitive salary with periodical reviews.
Payment of participation fees at professional educational events.
Professional development in various projects: working on several projects, you can learn new areas and technologies for yourself.
In-house English classes.
A modern and cozy office.
Unforgettable weekends and a team with a diverse sense of humor: we not only work, but also rest together and like doing it from the heart. You can experience it yourself:)
Send your CVs to [відгукнутися].
We will be glad to get to know you and have a talk.
---
Схожі вакансії
Статистика зарплат