Сайт поиска работы №1 в Украине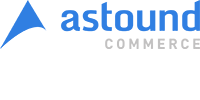 Вакансия от 25 июня 2018
Application Support Engineer Level 1
Компания:

Astound Commerce

VIP


IT;

250–1000 сотрудников

Город:

Киев

Вид занятости:

полная занятость

Требования:

опыт работы от 1 года, высшее образование
Описание вакансии
Who we are and what we do:
Astound Commerce, the world's largest privately held digital commerce agency, combines strategy, technology, creativity, insight and a proven methodology to deliver exceptional digital shopping experiences. Through a forward-thinking, results-driven approach, Astound Commerce serves leading global brands such as Adidas, L'Oreal, Under Armour, Jimmy Choo, Lacoste and Versace. Founded in San Francisco in 2000, the passionate team of some 700 dedicated, diverse industry and technology experts has decades of ecommerce experience and more than 400 implementations under their belt to address the complex challenges, advancing technologies and unique needs of global markets. To learn more, visit astoundcommerce.com.
Job Summary:
We are currently looking for a talented engineer to join our 24/7 Support team in Kyiv office on the Level 1 position. Hungry for the knowledge and expertise technician will participate in uninterrupted 24/7 support of high-load ecommerce solutions with complex IT infrastructure, working by shifts and keeping a close eye on server and network performance, operability and capacity. We hold special partner status with various ecommerce platforms and have unique experience that we eagerly share with new team members. All the opportunities to prove yourself and grow professionally are provided, just dare to try and demonstrate your skills to be recognized.
You will:
Proactively monitor customers' ecommerce solutions and Company Internal infrastructure using company wide monitoring tools;
Timely acknowledge and resolve requests\incidents or properly escalate to the appropriate next level of support, development team and 3rd parties, using the internal instructions, procedures, Knowledge Base and according to accepted SLA time;
Perform complex analysis of Production and Staging applications errors, investigate possible performance degradation or availability issues of services with appropriate escalation to the next Support level if appropriate;
Perform deployments and patches of Production and Staging environments on demand from Project Team and Client.;
Maintain all Internal Company systems, grant access for internal users, collaborate with DBA and other Teams to resolve any issues.
You have:
1+ years of similar experience;
Experience with monitoring systems operations;
Unix-based systems administration skills;
Excellent work with the Linux console;
General knowledge in network administration;
Relational databases & SQL good knowledge;
English language at intermediate level as a minimum;
Excellent communication skills (verbal and written);
Strong time management skills;
Understanding and analyzing requests, quick reaction;
Excellent problem investigation and solving skills;
Responsible, initiative, multi-tasking, self-organized, team player, eager to learn.
Good to have:
Experience with MySQL, Oracle, DB2;
Experience with Shell scripting (Bash, Python, Perl);
Experience with the shift schedule, particularly with night shifts.
Astound Commerce Offers:
12 hrs work shift schedule:1 week day shift, 1 week off, 1 week night shift, 1 week off;
Knowledge base accumulated over decades of work on the global ecommerce market;
A constant inflow of ecommerce projects with global outreach;
Coaching during probation, team cooperation and mutual help all the time;
A network-style culture with geographically distributed teams, easy communications and access to clients;
Semi-annual performance review to support your career development and recognize the professional growth intention proven with the valuable contribution to the teamwork;
Trainings and certifications (Oracle administration, IBM Websphere administration, IBM DB2 administration, Salesforce Commerce Cloud administration and others);
Extensive technical library with option to order books;
English classes to make a progress in verbal and written skills;
Healthy lifestyle programs with meal and sport compensation.
Похожие вакансии